band: 
n P
eople of a common interest or purpose It is now and will always remain a WE program. All Glory to God!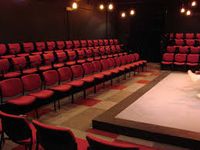 Jacob is  availible for live speaking engagements. His program is free of charge and last one hour. He always makes room for an extensive interactive question and answer period with your clients. Jacob continues writing and produced brand new material bringing that free recovery resource to all online. Our "songs" have been created throughout the years from the hundreds of thousands of personal shares jacob has experienced directly from you. Although he no longer performs live, Jacob is always grateful for every opportunity to share his experience, strenght and hope of thirty-seven sober years. 
Who our music sound's like is none of our business however, for your information, here is a list of musicans and bands that our songs have been compared to.
Santana / Dave Matthews Band / Alice Cooper / Tom Waits / Led Zeppelin / The Tubes / Pink Floyd / Gordon Lightfoot / John Myer / Steely Dan / CSN&Y / Ozzy Osbourne / David Bowie / Arlo Guthrie / John Hiatt / Robbie Robertson / Dire Straits / Billy Joel / Niel Diamond / Charlie Daniels / Shel Silverstien / Van Morrison / The Firm / Jethro Tull / John Mellencamp / James Taylor / Mick Jagger / Bob Dylan / Steven Tyler / Stevie Windwood / Axl Rose / Shine On / Rodger Waters / Bruce Hornsby / John Lennon / Lil Baby / Rob Halford / Leonard Cohen / R.E.M.
What people have said, about all that
God
is doing with us.
" You've Got Soul "  VA  / " Inspirational " NY / " What a Difference " FL / " Loved the message " NC / " I feel the love " WV / " Thanks, we needed that " OH / " We loved the humor " PA / " Amazing " SC / " Thank you so much "  KY /  " Best I've heard since I have been in recovery "  CA  / " Please come back " TX  /  " Always a pleasure " TN / " Our clients enjoy you " MA